Contact us, or me, anytime for any reason
POLITICAL COMMITTEE
If you have any questions related to my campaign, please contact me or my campaign staff. I'm ready to listen.
Friends for Susana Mendoza
6351 W Montrose Ave #301
Chicago, IL 60634
o: (312) 834-4210
e: info@susanamendoza.com
Media contact:
press@susanamendoza.com
Seeking Endorsement from Susana?

Please complete this online form for candidates seeking endorsement from Susana.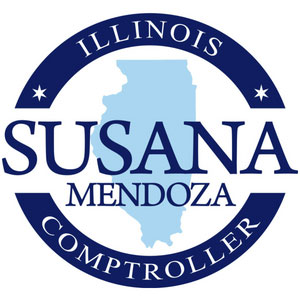 OFFICE OF THE ILLINOIS COMPTROLLER
Please contact the Comptroller's Office for questions regarding State services such as:
State checks
Tax refunds
Employment verification
Comptroller Offices
Springfield: (217) 782-6000
Chicago: (312) 814-2451
Records Center: (800) 877-8078
www.illinoiscomptroller.gov/contact
Media contact:
abdon.pallasch@illinoiscomptroller.gov | (312) 835-3317