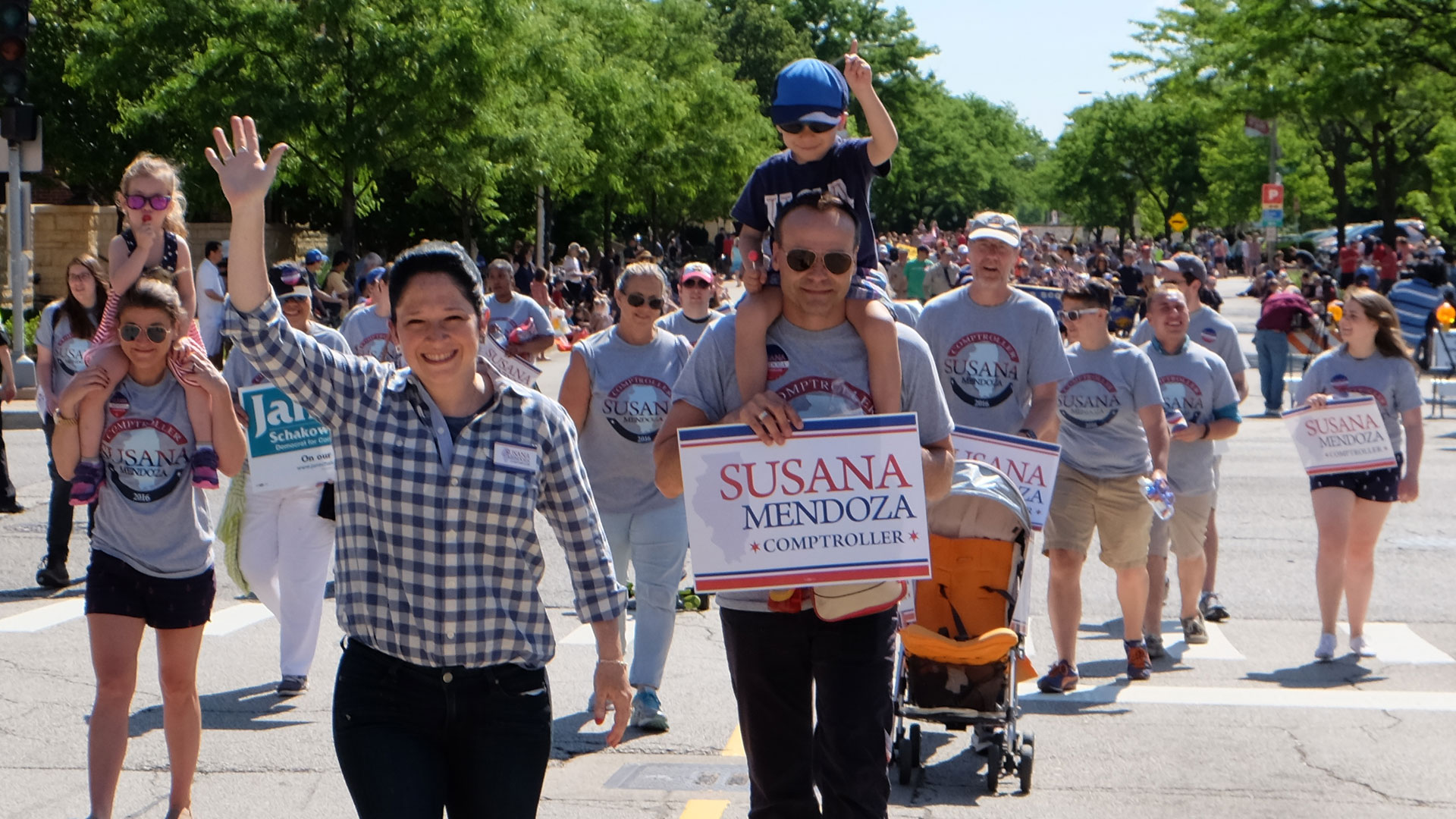 March for Susana Mendoza, Democratic nominee for IL Comptroller, in the Quad City Labor Day Parade!
WHO SHOULD ATTEND?
Friends, family, supports, and awesome volunteers of Susana Mendoza like you!
SIGN UP & SELECT CAMPAIGN T-SHIRT SIZE:
March and receive a Susana Mendoza campaign t-shirt!
Sign up: https://act.myngp.com/Forms/698347504381789952
MEETUP LOCATION:
John Deere Harvester Works Parking Lot, 1100 13th Ave, East Moline, IL 61244
TIME DURATION:
10:00 AM – 2:00 PM
WHAT TO WEAR/BRING:
Bring a water bottle and comfortable shoes.
EVENT WEBSITE:
https://quadcityfed.wordpress.com/labordayparade
QUESTIONS?
Contact us at 312-834-4210 or info@susanamendoza.com