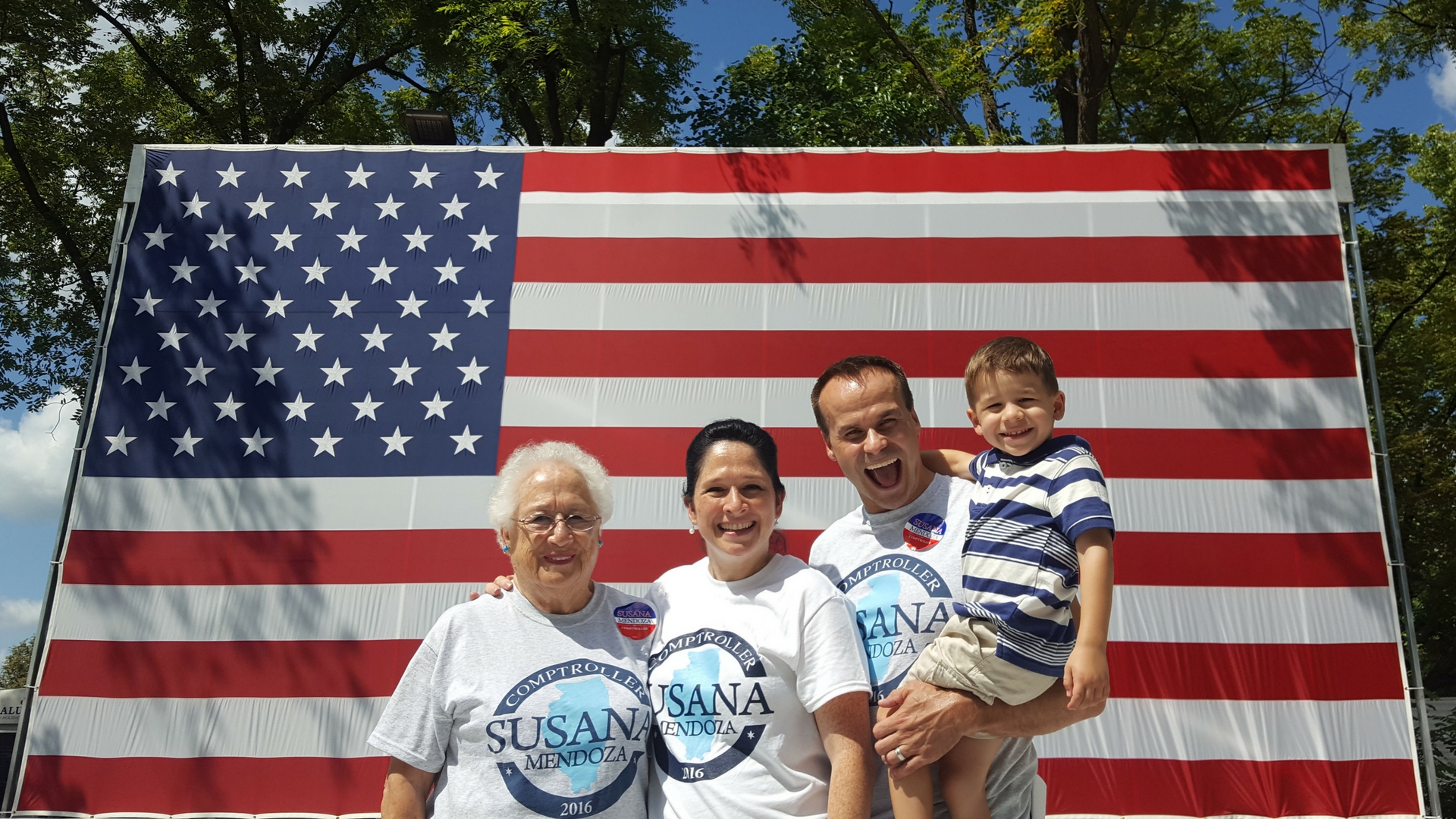 Support Susana Mendoza, Democratic nominee for IL Comptroller, at the Rock Island Chicken Fry!
WHO SHOULD ATTEND?
Friends, family, supports, and awesome volunteers of Susana Mendoza like you!
SIGN UP & SELECT CAMPAIGN T-SHIRT SIZE:
March and receive a Susana Mendoza campaign t-shirt!
Sign up: https://act.myngp.com/Forms/770405098419717888
MEETUP LOCATION:
Illiniwek Forest Preserve, 836 State Ave, Hampton, IL 61256
ACTIVITY:
Sticker people and hold signs.
TIME DURATION:
11:30 AM – 3:30 PM
WHAT TO WEAR/BRING:
Bring a water bottle and comfortable shoes.
EVENT INFO:
https://sites.google.com/site/ricountydemocrats/news/salutetolaborchickenfrydrawdownraffle9516-getyourticketsnow/2016-ChickenFryFlyer.pdf
QUESTIONS?
Contact us at 312-834-4210 or info@susanamendoza.com