My greatest treasure is my family
Thank you for your interest in learning about my family. My family is my greatest treasure and I'm happy to share a very personal side of my life with you.
HOW I KNOW MY HUSBAND
I am the luckiest woman in the world because, in 2009, I reconnected with an old friend from high school, David Szostak. David was the quarterback of our high school team, and I was the captain of our soccer team. We never dated in high school…we were just good friends with a genuine respect and admiration for each other.
We each went our separate ways after graduating from Bolingbrook High School. David went on to graduate from Bradley University and I went on to play soccer and graduated from Northeast Missouri State University. We did not see each other again until the year 2000, for our 10-year high school reunion.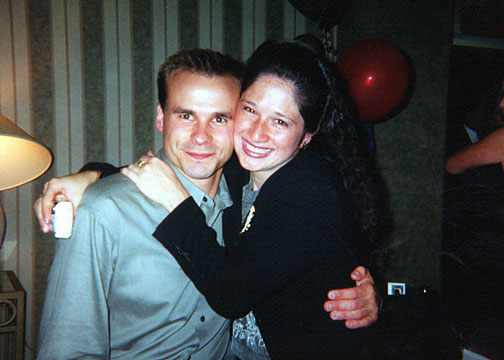 DESTINED TO BE MARRIED
During that first high school reunion, we caught up on our lives, David was living and working on the west coast and I had just been elected to my first term as an Illinois State Representative. We said goodbye and didn't hear from each other until that wonderful November night in 2009 (19 years after graduating from high school). David had recently moved back to Chicago and came to one of my political fundraisers at The Shambles Bar in Wicker Park. He learned about it on Facebook (of course)! Needless to say, it was wonderful to see him again.
Plus, what are the odds that David and I wear the exact same ring? We both called it our "family ring". Destiny? We're not statisticians, so the answer is uncertain. There's more detail to the family ring story (so ask us when you see us) but the main point is that by August of 2011, we were engaged and got married on December 17, 2011. He is the love of my life, my rock, and greatest energy source. We wasted no time in starting a family and were blessed with our amazing son, David Quinten Szostak, in 2012.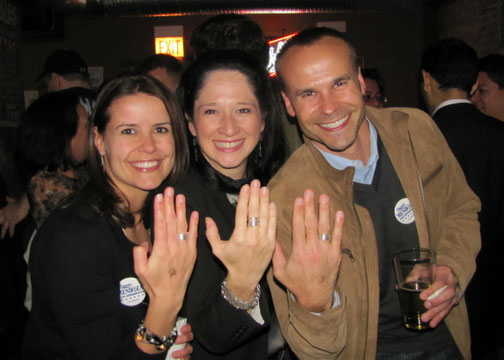 My family
I'm a 1st generation Mexican American, daughter of Joaquin and Susana H. Mendoza. Sadly, my father passed away in 1995. He was amazing and a huge inspiration in my life. I miss him dearly. Thankfully, my dear mother is still with us and is 82 years old. She is a firecracker and truly amazing. She continues to be my inspiration.
I am the youngest of three. My two older brothers are Joaquin (born 1964) and Carlos (born 1970). My brother Joaquin is a Chicago Police Detective Sergeant working the midnight shift. Carlos made me the proud aunt of two wonderful children, Spenser and Gracie.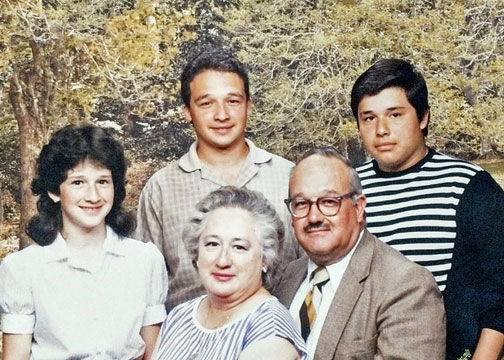 David Szostak's family
David is the owner and founder of Diamond Strategies LLC – a marketing and technology consulting firm. He is one of NINE children! My mother-in-law (Helene Szostak) is an absolutely terrific woman! My father-in-law (Edward Szostak) is awesome. My in-laws have been happily married for over 50 years.
David's older siblings in order of oldest to youngest are Anne Marie, Eddie, Kristine, and Jimmy. David came next. He was followed by Andy, Jillene, Ben, and Brian. I am not exaggerating when I tell you that all of the siblings get along, love each other beyond belief and stay in constant touch. We have the most awesome Thanksgivings and Christmas get-togethers ever. I love being a part of their family. They treat my mom and brothers as an extension of their family as well. I am truly blessed.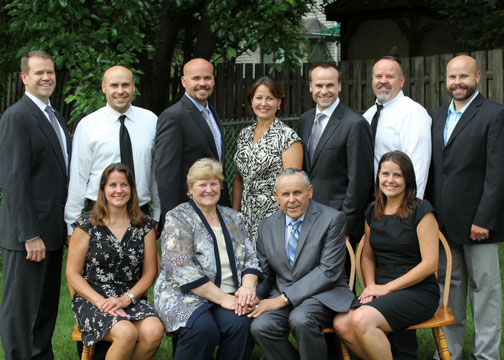 OUR FAMILY
Our son David is the fifth youngest of 17 grandchildren. He is never at a loss for a playmate. Clearly, though, mommy and daddy are his favorite playmates at this time in his life. Spending time with our little lovebug is our absolute favorite thing in the world. We are trying our best to raise him bilingual. If you see me out and about, I will surely bombard you with pictures of my son…as a first-time parent, I can't help myself.
My two Davids and I live in the beautiful and historic neighborhood of Portage Park. In our spare time, we enjoy spending time with our son, riding bikes, snowboarding, catching great live music shows, traveling, camping, and overall just leading an active and healthy lifestyle. Thank you for learning more about my greatest inspiration…my family.