I GET ASKED A LOT OF QUESTIONS
IT'S A GOOD THING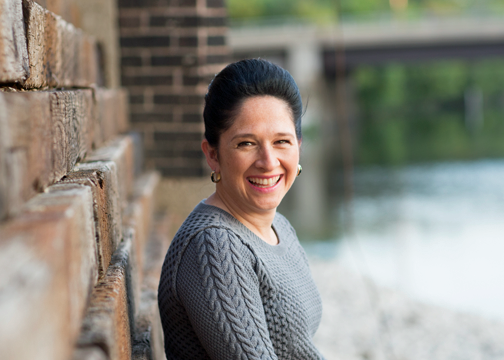 When I'm at a public event or on the road campaigning for IL Comptroller, I get asked A LOT of questions. It's a good thing and I appreciate the people who ask them! Each question is unique and sometimes can be personal.
So you can learn more about me — as a public servant, Democratic candidate for IL Comptroller, wife, mother and even a soccer player — I thought it would be fun to share some of the most popular questions.
"Most" | Susana Mendoza for Illinois Comptroller
Click any row to view the answer
Susana…
Q: How do you pronounce your first name - Susana or Suzanna?
A: Just so you know, I don't care either way. But since you asked…I pronounce my first name as Susana. The pronunciation sounds like this: soo – SAH – nuh. Which is slightly different from Suzanna (soo – ZA – nuh).  The best thing to do is to remember there's an 'a' at the end.
Q: How old were you when you got into politics?
A: I was 25 years old. I was inspired to run for the 1st District Illinois State House seat representing the southwest side of Chicago and Cicero. I wasn't sure voters would take me seriously because of my age, but I gave it my best shot…and lost, but by only 55 votes against an incumbent. I was thankful and motivated by the idea that thousands of people voted and believed in me, at only 25 years of age. Two years later, I ran again and won with 55% of the vote!
Q: What are your passions?
A: I'm a foodie and love cooking. I LOVE soccer. Travelling with my husband makes me immensely happy. I'm most passionate about being a great mommy to our 3 year old son, David Quinten. Did I say I love food?
Q: When did you start playing soccer?
A: At the age of seven, I fell in love with it. I was a self-proclaimed "total tomboy." Since I primarily played on all-boys teams, soccer gave me the ability to build character and mental toughness at a very young age. In high school, I was Captain of the Bolingbrook High School soccer team and played offensive center midfielder. I earned All-State and All-Midwest honors and as a result was the first girl to make it onto the Bolingbrook High School's Wall of Fame. I went on to play at Truman State University with a full academic and athletic scholarship. Soccer taught me about discipline, respect, competitiveness, teamwork, and honing individual leadership skills. Who knew that my passion for soccer would so perfectly prepare me for the political world?
Q: Do you speak Spanish?
A: I'm a 1st generation Mexican American and thankfully, my parents made it a priority to have a bilingual household. My two older brothers and I know how to read, write, and speak Spanish thanks to our parents' at-home diligence. Now that I'm a parent, my husband (who is learning Spanish) and I are raising our son, David Quinten Szostak, in a bilingual household, too. We both feel that it is very important and we are proud to say that he knows all of his numbers (1-20), colors, shapes, ABC's, and animals in both English and Spanish. And as any of you who have toddlers might imagine, his favorite and most often used bilingual word is the word "NO".
Q: In your six-terms as an IL State Rep, which of your accomplishments gives you the most pride?
A: I'm very proud of having friends on both sides of the aisle who respected my relentless work ethic as a legislator. With that type of bipartisan credibility, and because I always legislated in good faith, my colleagues supported my legislative initiatives, resulting in my ability to positively impact the lives of the people of my district and the State of Illinois.
Learn more about my accomplishments as an IL State Representative >
Q: When you first became Chicago City Clerk, what surprised you the most?
A: The scope of the work that needed to be done. There were so many things that fundamentally needed to change from the absolute lowest tier to the top. Thank God I've never liked to sit still, because coming into this office, I had to sink my teeth into a ton of things, and it's never-ending. Transitioning 1.3 million vehicles away from an inefficient, headache ridden seasonal city vehicle sticker sales system onto a year-round sales system was a monumental feat, and I'm so proud to have accomplished it within my first term. It is gratifying to hear people look at the Clerk's office now and say, "Wow, that's a really well run office."
Q: What does a Comptroller do?
A: A comptroller is a synonym for financial controller. In general, the Illinois Comptroller's Office pays the state's bills and monitors state funds. Illinois citizens vote for the Comptroller in statewide elections, along with the other five elected officials: Governor, Lieutenant Governor, Secretary of State, Attorney General, and Treasurer.
Q: Do you like being so accessible to the public?
A: Yes. I love it. I'd say it's a little harder now, but I have an incredibly supportive husband. My son is three and I want him to grow up knowing what his mommy does. I don't walk around with an entourage. I love people and I think the best ideas come from talking to people. As a public servant, I work for the public, not the other way around.
Q: Are you married? Kids? How old are you?
A: Oh boy…those are rapid-fire questions. Yes. I'm happily married to my wonderful husband, David Szostak. We are blessed with parenting our amazing 3 year old son, named David Quinten Szostak. He's not a David Jr. because my husband's middle name is Matthew. We live on the northwest side of Chicago in the historic Portage Park neighborhood. As for my age, I graduated from high school in 1990. So how old does that make me?
If you have a new question for me that you'd like for me to answer, please fill out this form below and I'll try to update this page with my answer.